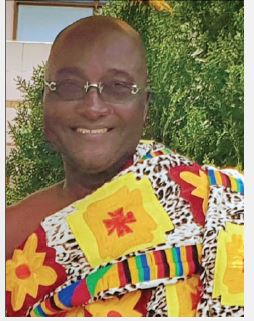 Nana Annor Amihere II
National President
A retired Safety Professional who specialized in designing, planning, certification and consulting on working at heights. Spent most of his working life in the UK till returning to Ghana in early 2000. Introduced SGB UK Systems Scaffolding and Formwork in Ghana and acted as its local representative/distributor in the quest of halting Wawa boards traditionally used for scaffolding and formwork in Ghana. Nana is also the Executive Director of Road Safety Advocates Ghana (RoSAG) and President of SafetyGhana.
Dr. David Ekow Arku
National Vice President
Dr. David Arku (BSc, MBChB, IDipNEBOSH, CMIOSH, MIIRSM) is an Occupational Health Physician, Chartered Occupational Safety and Health Professional, budding Environmentalist and NEBOSH accredited tutor. BSc Human Biology from KNUST, MBBS from KNUST/KATH, NEBOSH International General Certificate in Health and Safety and NEBOSH International Diploma in Occupational Health and Safety. A Chartered Member of the Institution of Occupational Safety and Health and a Member of the Institute of Risk and Safety Management.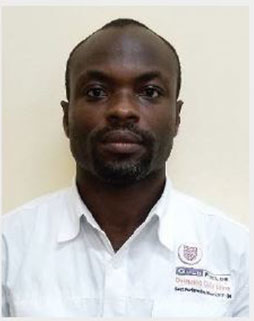 Mr. Samuel Arthur Morkeh
National Organizer
Currently the Senior HSE officer at Abosso Goldfields Limited responsible for ISO 14001 Environmental Management System implementation and training. Samuel holds BSc in Agricultural Engineering and MSc in Environmental Resources Management both from KNUST-Kumasi, NEBOSH IGC and NEBOSH Diploma in environmental management. He is certified by Ghana Nuclear Regulatory Authority as a radiation protection officer (RPO) and also an ISO 14001 EMS provisional auditor in the International Register of Certified Auditors (IRCA).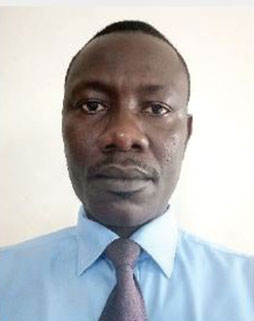 Mr. Seth E. Quayson
National Treasurer
A Metallurgical Engineer with vast experience in Mineral Processing Plant Commissioning and Operation. A Quality Management Professional and a Certified Workplace Trainer who has consulted for about nine years in the area of developing, implementing and maintaining Training and Assessment Management Systems. A product of Kwame Nkrumah University of Science and Technology and University of Professional Studies with BSc Metallurgical Engineering and MBA Total Quality Management respectively.
Mr. Seth E. Quayson
Acting General Secretary
Mr. Seth E. Quayson is the acting General Secretary of GhISEP till further notice
Copyright © 2019 Ltd. All rights reserved.